This is Gogo Nsibande. She stays with nine members of her family which includes six grandchildren for which four are orphans and are left in the care of this old lady. The mother to the two Gogo Nsibande's grand children is being treated for MDR at Thulasizwe TB hospital in Ceza. One of the boys in the family is mentally ill. Gogo Nsibande has just lost her son who has been trying to build a four room house in the yard but passed away before the house wall could be of the hip size. She has got two children who are attending school one in grade eight and one in grade tend. I'm now negotiating with the house builders to finish at least one of the rooms with the support from the AKNMF. /Zibuse
This is Gogo Nsibande.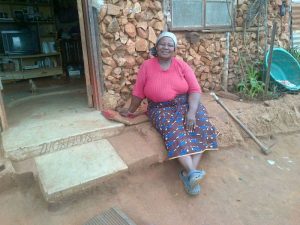 Outside her home I met by a five year old boy who told me that he wants to be registered in school and told me his name.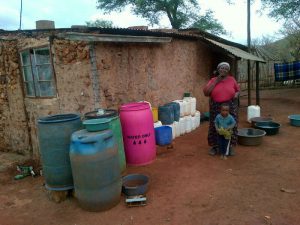 Her dream is that beside the problem of food in her family she wish that at least if one room of her four room was to be completed to allow her family more space and at least one room which is not leaking when heavy rains comes.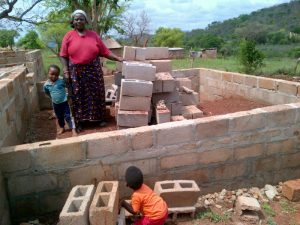 She is standing next to her unfinished house.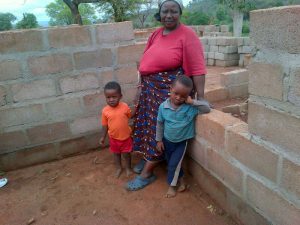 What I like about her is that though she is needy, she does not sit and wait for manna. She is planting some maize so she may not go begging for food all the time . She has been working hard to plant her big garden.