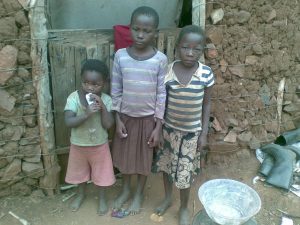 In South Africa these days people who are at the receiving end of poverty and Aids pandemic are the pensioners (old people) who are currently forced to look after orphans of their sons and doughters who die very young.
The amount of cash they receive on monthly basis is not even enough for one person but they have to strech their little cash to accommodate their grand children as well. Above all these old and defenceless citezens are also victims of rape and robbery which continues unreported.
It is because of the above reasons that we have identified the need for the creation of the Anna-Karin Nyberg-Mazeka Foundation. We strongly believe that through this foundation and contineuos interaction with these senior citizens we will be able to "kill two birds with one stone" in the sence that we will making a platform for the old people to voice out their problems and at the same time try to ease the school going childrens burden by assisting them in terms of school requirements.
To be able to do this in a more transparent and proffessional manner we have decided to have this foundation registered as a Non Profit Organisation. We believe as we mentioned earlier in our status that we will have this organisation registration documents sent direct to Pretoria for registration.
Report by Zibuse Mazeka Pongola South Africa